Product Features
Discover a robust and transparent way to manage your cases.
Casegenix is a modern, flexible case management platform built on an open architecture, delivering functionality and response times that meet or exceed industry standards on a code base that is modular and easily adapted and upgraded.
Each case is assigned a unique domain.
Casegenix removes the manual work from case creation, setting up your cases automatically in response to data from another system. For example, the NSW RMS uses Casegenix to automatically create and process cases for the millions of traffic infringements that occur each year. And you also have the option of creating cases manually. Information is added to the case over its lifecycle, both automatically and manually.
Connect and view related cases.
Manage more than one person within a case or connect related cases, allowing easy access to all the relevant information. Create and link relationships as needed. And see your cases' relationships with illustration, making it even easier to understand and analyse your cases. Casegenix uses referral tabs, where the details of one case are recorded and linked to other relevant tabs. This allows you to access all the relevant information easily.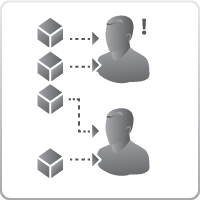 Display and delegate work.
Assigning cases and tasks is made easy by displaying the workload of your team members. Or, configure Casegenix to automatically assign cases and tasks to users based on rules that you create, such as current workload, expertise, and experience. This can involve people from within your organisation and third party users who required to complete tasks too.
Manage tasks in one simple workspace.
Casegenix is a complex system that enables you to process cases involving input from different departments and business partners. However, it makes it easy for users to prioritise and manage their workload using the online workspace, which lists tasks that the user needs to complete. The system's front-end is intuitive and easy to use. The relevant user selects a task to open the relevant case. Casegenix allows users to interrogate the audit trail and get results.
Manage documents in one safe place.
Create, store and retrieve information using the document manager. Create AutoDocs, maintain version control and store information together in one place that's secure and searchable. And use any file format, whether it's text, audio, video, or data. Designed for dynamic growth in high speed, high volume environments, has no size restrictions on file storage. And download files without impeding the system.
It's easy to find what you're looking for.
Finding a case is easy using the search options. Team members can search by name, date, type and many other variations – all of which can be configured to suit your needs.The advanced search engine can also be used as an ad hoc reporting engine.
Create manual and automatic workflows.
Integrate different business processes and systems into Casegenix to create a workflow, ensuring your cases are handled consistently and properly. A workflow is created automatically for new cases, and subsequent workflows may be created depending on the decisions made throughout the case lifecycle. And you can create a workflow manually too. The workflow creates a list of tasks and their due dates. We configure Casegenix to suit your organisation's needs and existing processes.
Save time generating documents with AutoDocs.
The workflow comes with automatic prompts, asking the user to complete any documents required in your case. Develop and use AutoDocs, which are templates that can enter information you have previously obtained. And send your documents the way it suits you, such as via email integration. Your documents are automatically saved in the system too.
Capture data simply and accurately with PolyForms.
Obtain all the necessary information on your cases using PolyForm, a checklist designed to take the human error out of data capture. PolyForms ask questions and the user provides the answers. Link PolyForms to specific tasks and workflows. And automatically transfer data to your AutoDocs. It's quick and easy for system administrators to create and adapt PolyForms too. This puts you in control with the capacity to adapt the solution to suit your organisation.
Get the reports you want, when you want.
Configure reports to get the information you want. Whether it's monitoring team performance, evaluating trends, or ensuring compliance with legislation, creating reports and graphs is easy. Make beautiful reports and presentations in the format you want. And print or export reports easily.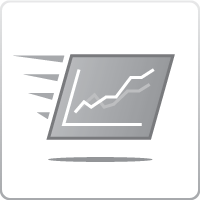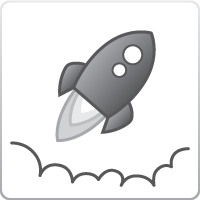 Drive productivity with the task assignment feature.
Team members can easily manage their work by seeing tasks, where they fit in the workflow, and their deadlines. Each task includes an explanation of what's required. Some tasks are linked to PolyForms or AutoDocs that can be completed and filed or distributed as necessary. Many tasks are automated and completed by the system, which significantly improves productivity. At any time, you can see completed and upcoming tasks, or any other information. The system alerts nominated team members or managers if any tasks are overdue for completion. And, you can create a report that outlines overdue tasks.